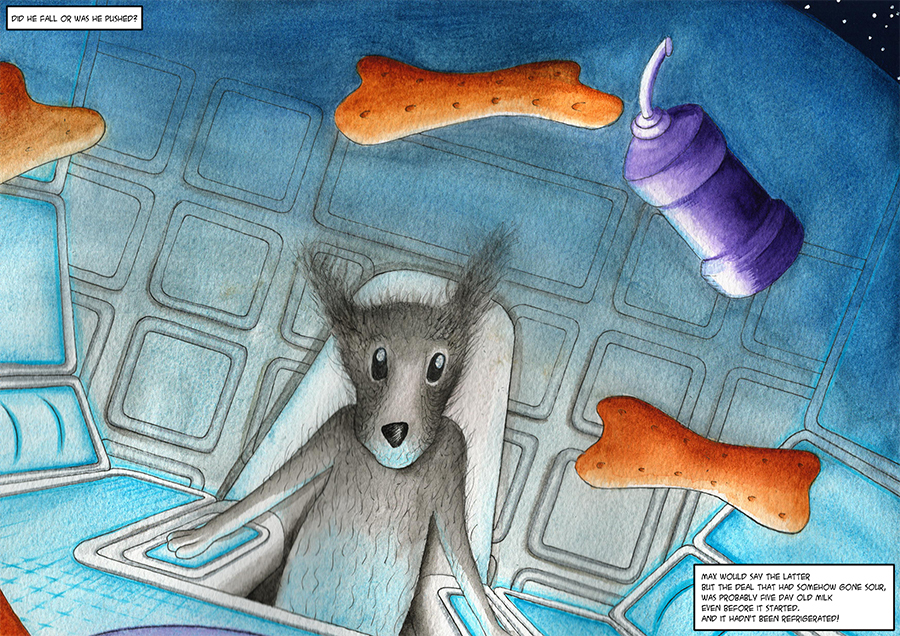 Ah Max, you are so cool…
That jump into snapspeed* and the infinitesimal lag before the artificial gravity kicks in and you're floating in space. Your ears take on a life of their own, your stomach performs somersaults and the snacks redistribute themselves throughout the cockpit. All this, just before the floating stops, as quickly as it began and you drop back into your seat and hurtling through space.
Is it a feeling you ever get used to?
Is there some inertial dampener you haven't installed yet or even deployed Max?
Did you fall or where you pushed?
The real question remains, however – why is Max running from the authorities?
*Snapspeed is fast. It allows space travel across the Sectors and since its invention, has been used by everyone in known space. Montgomery Harrington III is credited with its discovery but it was soon quickly taken over, developed and incorporated into the snapspeed-capable craft we see across the universe of MEET ME AT THE JUMPGATE.
Peace and webcomics
rp