Memorabilia
Destination Star Trek – Part 3: Memorabilia – a large part of Destination Star Trek is memorabilia. Star Trek looks to the future but a lot of people attending are looking back to their childhood. Saturday morning TV, board games (before the invention of computer games), comics, toys. There is an endless list.
Some show cases were dedicated to the history of Star Trek's past…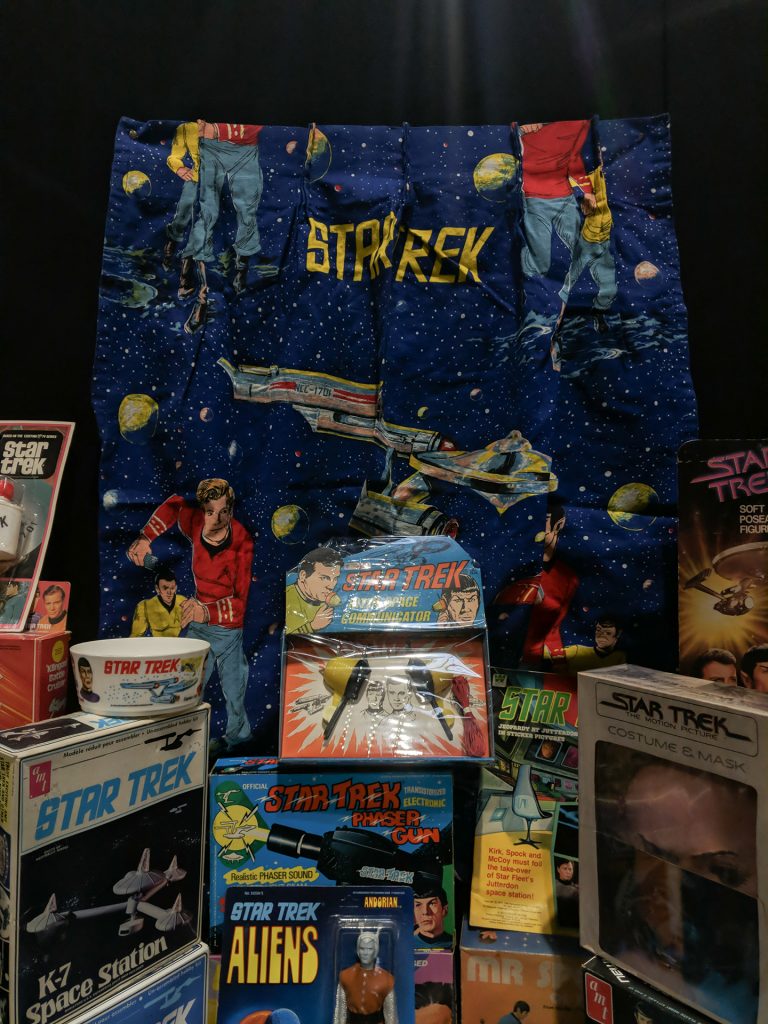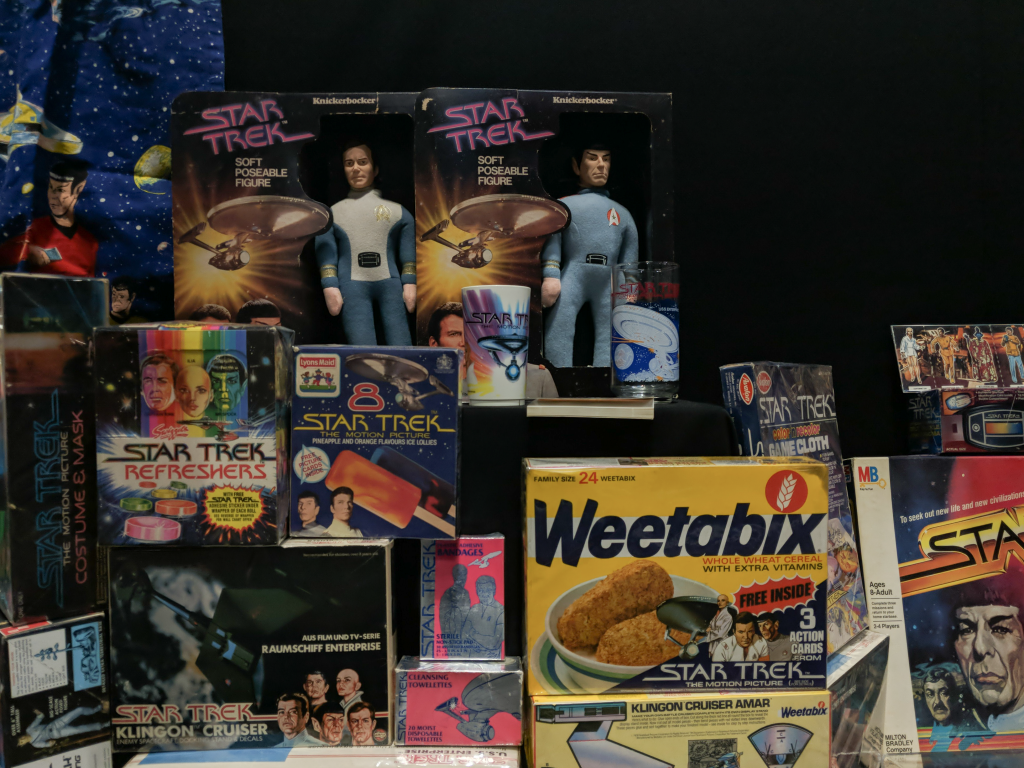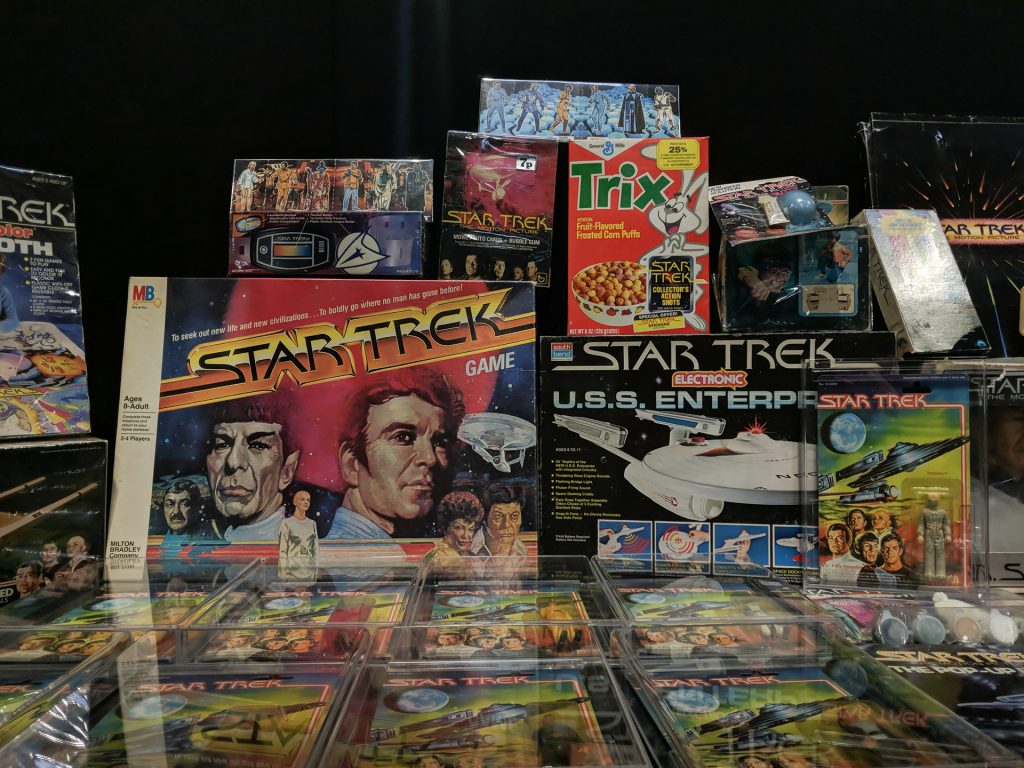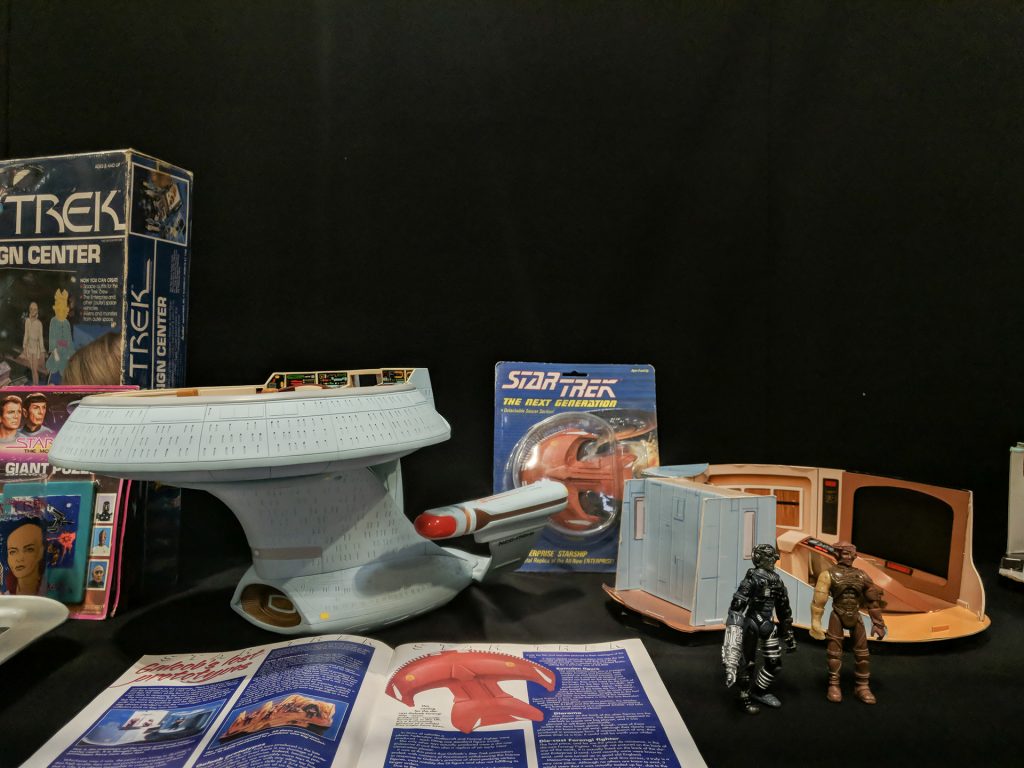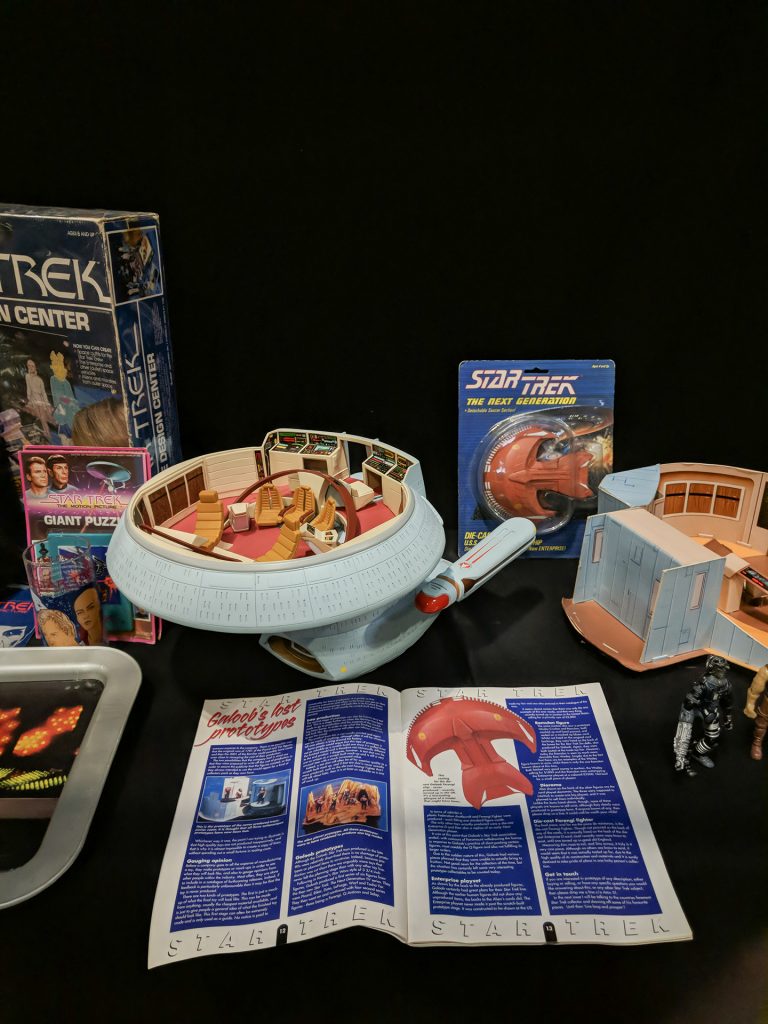 Objects such as cereal packets are the most ephemeral of collectables and then there's the storage of them. With moving house several times in a lifetime, you have to be pretty dedicated to keep up a collection like this.
I do have a couple of items myself – I'll post pictures of them later. As for now, I'm off to expand my collection…
Destination Star Trek Part 1
Destination Star Trek Part 2
Destination Star Trek Part 3
Peace and webcomics
rp