A Trilogy of Space Rock courtesy of Hawkwind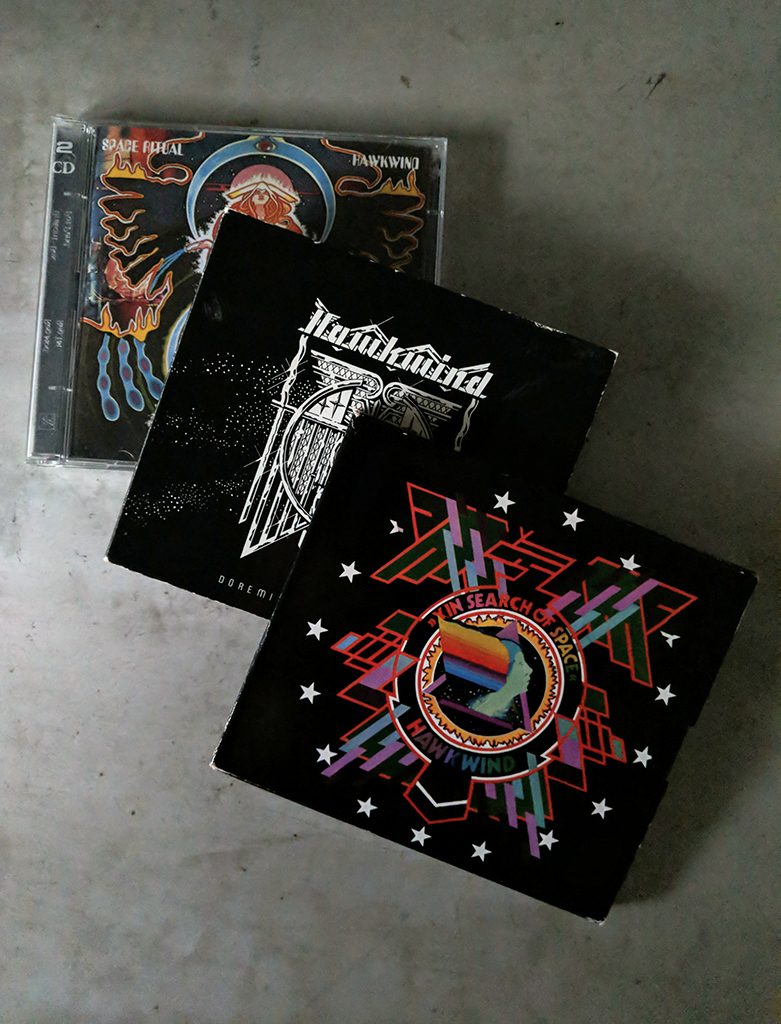 What better inspiration for writing a comic about a webcomic set in space than listening to Hawkwind. I've discussed Silver Machine before but it is the above three albums
Space Ritual
Doremi Fasol Latido
In Search of Space
that epitomise our push into space as a species, from a sonic perspective. Whether CD, original vinyl or streaming across the aether…
I saw Hawkwind live, a long time ago, up North in the early '70's and I've never forgotten it. It left a lasting impression. They are the sound of space, with that EMS VCS3 whipping up a storm of noise.
If MEET ME AT THE JUMPGATE had to settle for one sonic pedigree, I think it would have to be Hawkwind and it would be this trilogy of Space Rock that would define it. I hope they don't mind…
I'm just off to plug into my accumulator – look it up.
Peace and webcomics
rp