Time is relative and it's seems a relatively long time since I reset these pages for AT THE JUMPGATE (see Hello Universe).
With the vast distances of space taking light years to traverse, you would think that travelling down the Kennet & Avon Canal would be simple by comparison. A mere blink of an eye in astronomical terms. However, it's not the vast distances or the relative speed of the craft you are travelling in that hinders the modern traveller. It's just the day to day of life that gets in the way.
A to B
We plan to travel from A to B with an aim in mind but the day and our interaction with it takes us via C and inserts a D and an E. Also the detour we are forced to make via F, for no apparent reason eats into our allotted time. Before we know it, B is nowhere in sight and we've forgotten what B was and are left thinking – "I really should have made a detailed map!".  At the time B was only one step away from A and a map seemed superfluous. It's only now, adrift on the eddies of time that we could really benefit from one.
Our travels on MIRRLESS have us using a map on a regular basis for what seems at the outset; a short journey from A to B on a canal – canals are straight, right? There's complexity hidden in that A to B and a map and the flexibility to adapt your plan accordingly are what are getting us from A to B.
Reason
The reason I mention all this is because that's the stage we are at with AT THE JUMPGATE. We are building a detailed map and developing a plan and we are ensuring that we can adapt along the way. There is a lot going on behind the scenes so that once we are in the inky blue of space, trying to get from A to B, we'll make it. And as we take you along with us, we won't lose you at C,D or E…
I am aware that, as Tobi Legend says time is passing us by but I'm sure it's gonna be worth the wait.
Time is relative.
Is that the time? I must be going…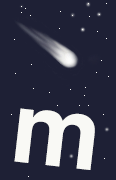 rp
Peace and comics