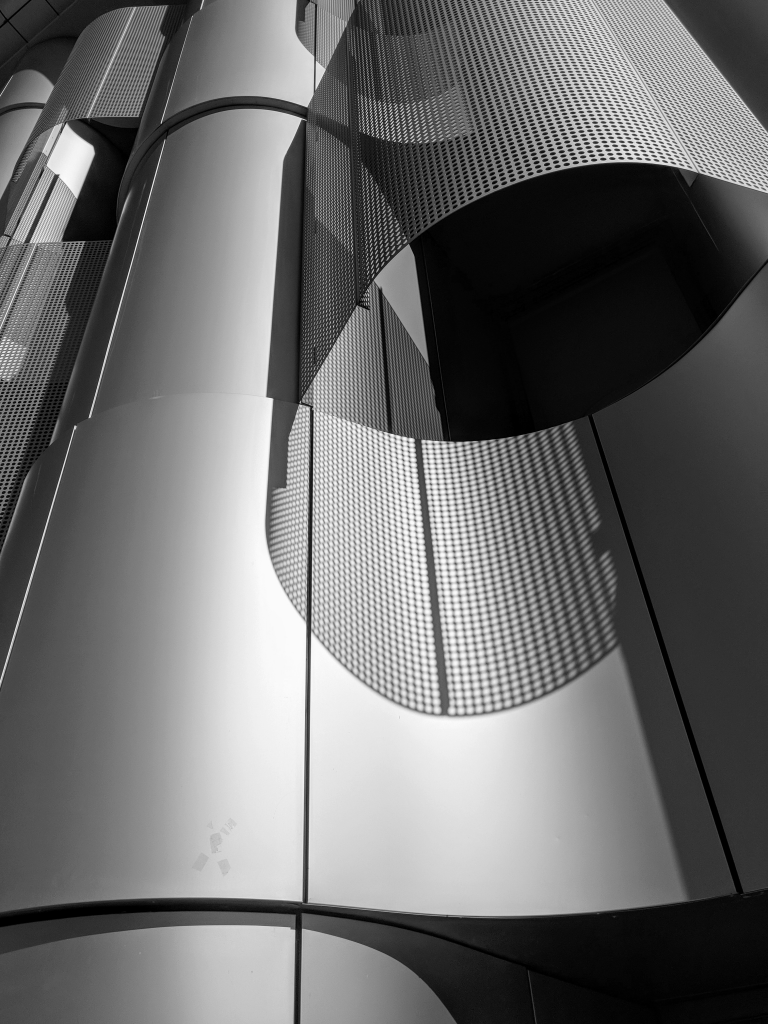 Walking around where I live or work, especially as it is in a City provides me with a wealth of subject matter, right on my doorstep. It doesn't matter what kind of project you work on, you are influenced by your environs. I walk around and I see Silver Machines – inspiration is everywhere…
Science Fiction takes today and projects it into tomorrow. There's a building I pass each day, it's the Bristol University School of Biological Sciences – Life Sciences building. Around the back of the building's stone façade, which fronts onto St. Michael's Hill is the silver clad building that, taken out of context could be in a film.
The building curves and towers and shines in many kinds of light. It seems to beg you to enter it, it seems to soar. Composed of repeatable segments, it is a regular form but at every turn, it appears to belie its repeatability. It forms a backdrop and becomes centre stage.
For me, although it helps me look to the future, it also makes me look back, to a specific piece of music. I stand before it, look up and want to take a ride
Space Rock has a very special place in our hearts and speaks to AT THE JUMPGATE. If it wasn't for seeing Hawkwind all those years ago, AT THE JUMGATE may have never made it off the launch pad.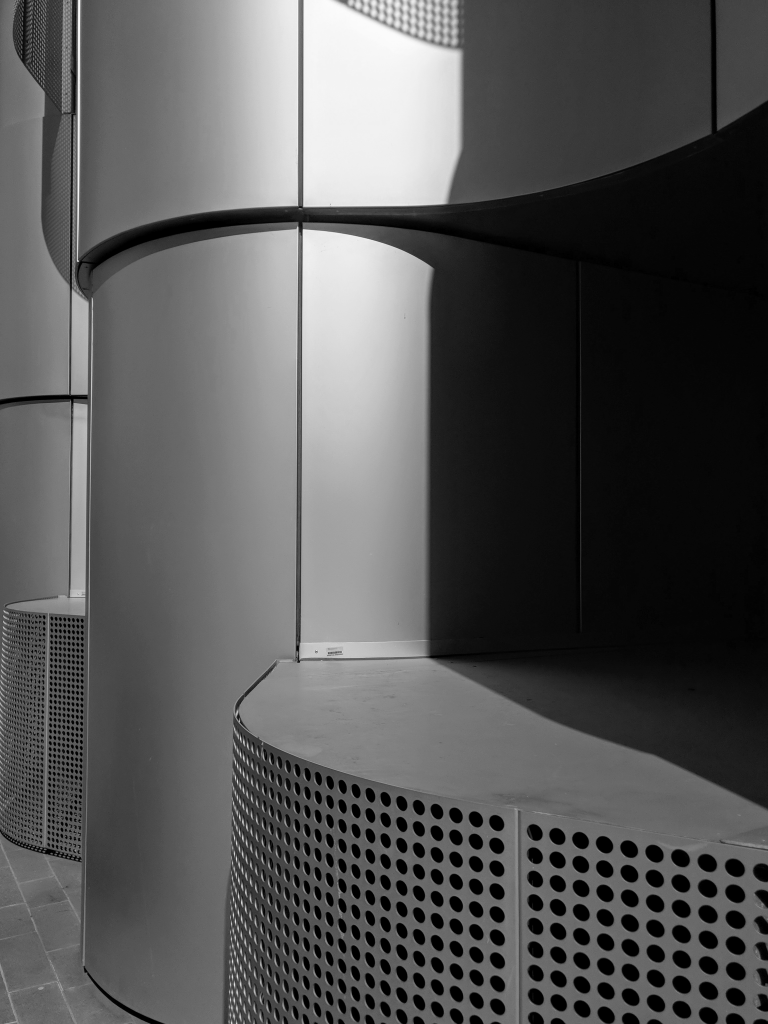 Peace and webcomics
rp