AT THE JUMPGATE? Status Update Please! I know, I know! It seems as though I have been delinquent and it was eons ago that I promised to 'reboot' this webcomic. However, in my defence, many things have happened.
We bought a narrowboat. We drove it from Northampton; up the Grand Union Canal, down the Oxford, around the Thames, onto the Kennett & Avon and inched it along to overwinter in Bath, Avon and it was no mean feat. Our overwintering brought challenges but these were overcome and mu (the artist of AT THE JUMPGATE) worked on watercolours for A Delicate Fantasy. We eventually sold MIRRLESS (our narrowboat) but the watercolours continued.
Watercolour became mu's medium of choice and we decided that AT THE JUMPGATE should indeed be rebooted AND that it should be executed in watercolour.
We're this close! Oh, sorry, you can't see that can you? Well, suffice to say, the 'this', is very close.
Look, here's some evidence. Amongst all that mess sorry work are the preparations for AT THE JUMPGATE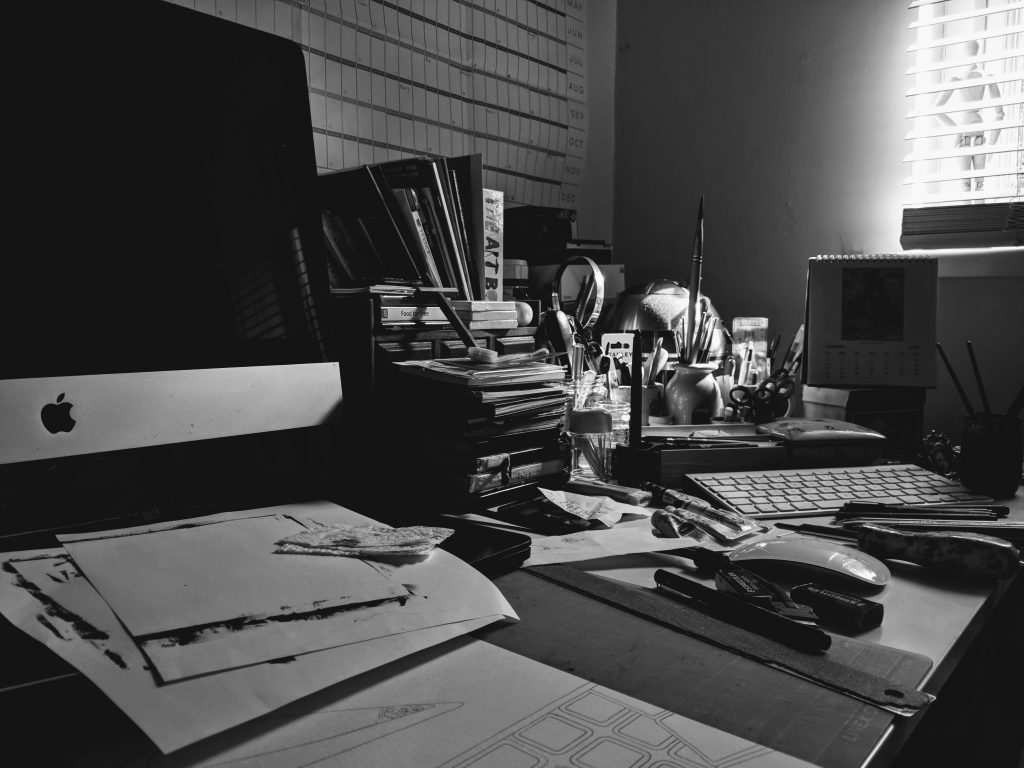 Well, I know this is probably not what you were expecting. I mean, where's the webcomic? Right? Just a little longer. Slingshot around the moon and by the time you return, I promise there will be some output
Peace and webcomics
rp