Hello universe and welcome to the reboot of the AT THE JUMPGATE webcomic.
We've had problems with the computer, well it was the Technician actually, he wasn't doing his job properly. He's been spaced. It won't happen again. We are just re-checking a few bits and pieces and then the webcomic should be up and running soon.
Now, where did I leave that hypertone, phase-shifted screwdriver?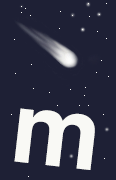 Peace and webcomics
rp